Computing polygon as a research tool in studying hardware-software platforms
Keywords:
вычислительный полигон,
Интернет,
кластер,
параллелизм,
производительность,
параллельное программирование
Abstract
The Computing polygon installed at the Research Computing Center of Moscow University provides operative access by Internet to computing resources to perform small preliminary experiments and to choose an appropriate hardware-software platform. The polygon is used to design an optimal platform suitable to a specific class of problems, to test new cluster systems, and to train students in hardware-software applications. In this paper, various clusters of the polygon are compared on the basis of special test problems.
References
Воеводин Вл.В. Проект профессионального центра в сети Интернет: www.parallel.ru // Интернет и современное общество. Тезисы второй Всероссийской научно-методической конференции. СПб.: Изд-во С.-Петербур. ун-та, 1999. 55.
Андреев А.Н., Антонов А.С., Воеводин Вл.В., Жуматий С.А. Профессиональные научные центры в сети Интернет: http://parallel.ru // Технологии информационного общества - Интернет и современное общество. Материалы Всероссийской объединенной конференции. СПб.: Изд-во С.-Петерб. ун-та, 2001. 11-13.
Антонов А.С., Крысанов Б.Ю. Web-сервис для определения базовых характеристик параллельных программ // Технологии информационного общества - Интернет и современное общество. Труды V Всероссийской объединенной конференции. СПб.: Изд-во С.-Петерб. ун-та, 2002. 69-71.
Балашов М.Е., Горячев В.Д., Лукашенко А.В., Рыков Д.С., Смирнов Е.М. ИВС для решения задач вычислительной гидродинамики с кластерной поддержкой // Научный сервис в сети Интернет. Труды Всероссийской научной конференции. М.: Изд-во МГУ, 2002. 216-218.
Воеводин Вл.В., Филамофитский М.П. Суперкомпьютер на выходные // Открытые системы. 2003. № 5. 43-48.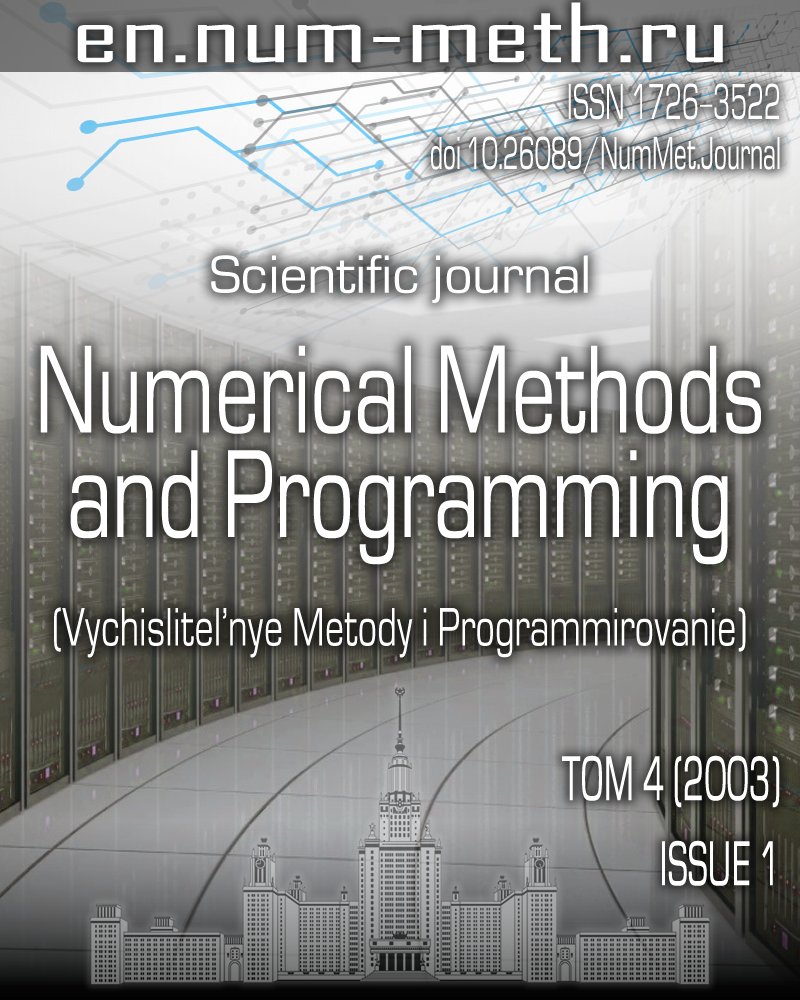 Downloads
How to Cite
Антонов А., Крысанов Б. Computing Polygon As a Research Tool in Studying Hardware-Software Platforms // Numerical Methods and Programming (Vychislitel'nye Metody i Programmirovanie). 2003. 4. 37-43
Section
Section 2. Programming
License
Copyright (c) 2003 Вычислительные методы и программирование
This work is licensed under a Creative Commons Attribution 4.0 International License.