Parallel implementation of a seismic source recovery algorithm from a series of statistically identical media models using Fortran Coarray
Keywords:
finite difference schemes,
computational domain decomposition,
parallel computing,
Fortran Coarray,
MPI,
wave propagation,
randomly heterogeneous environments
Abstract
The research considers the problem of parallel implementation of an algorithm for determining a seismic source inside a randomly heterogeneous medium. The algorithm for determining the initial position of the source uses the data of recorded seismograms on the free surface and information about the statistical properties of the random environment. The proposed approach requires solving a large number of problems in the dynamic theory of elasticity for various statistically equivalent velocity models identified by the statistical parameters of the initial medium. This is the most time-consuming part of the solution algorithm. To speed up calculations, a twolevel parallelization strategy is used by creating groups, each of which solves its problem of dynamic elasticity theory with a decomposition of the computational domain within the group. Program implementation uses Fortran Coarray. It also compares the used Fortran Coarray extension constructs with MPI functions.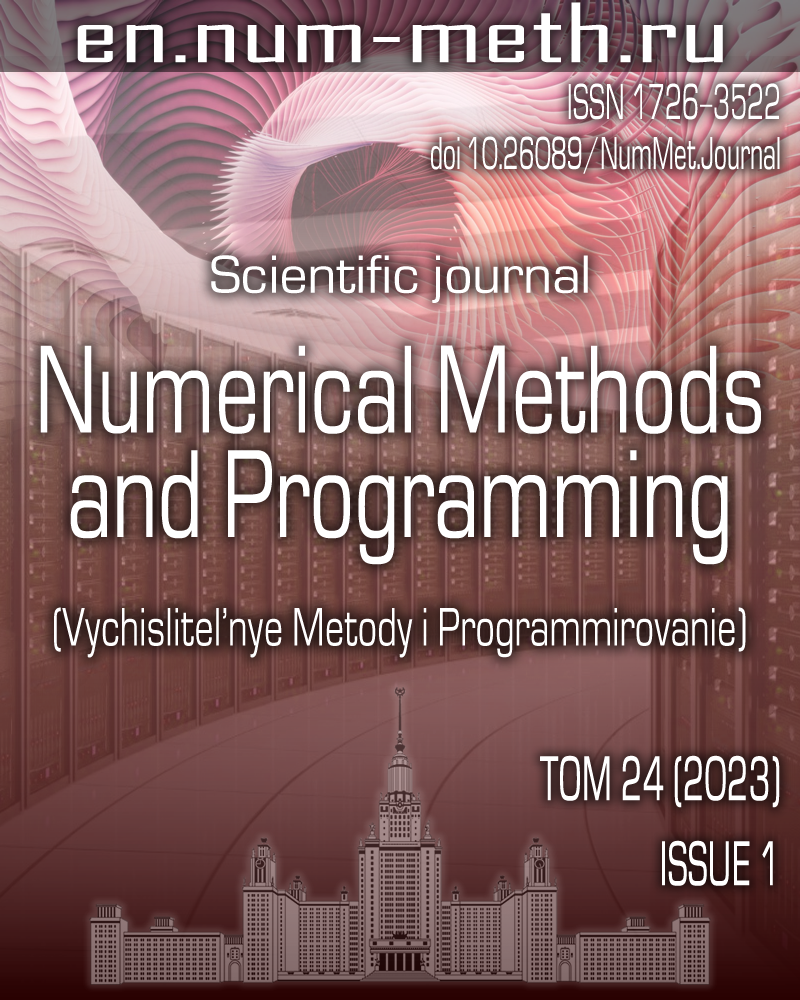 Downloads
How to Cite
Койнов В.В. Parallel Implementation of a Seismic Source Recovery Algorithm from a Series of Statistically Identical Media Models Using Fortran Coarray // Numerical Methods and Programming (Vychislitel'nye Metody i Programmirovanie). 2023. 24. 55-66. doi 10.26089/NumMet.v24r105
Section
Parallel software tools and technologies
License
Copyright (c) 2023 В. В. Койнов
This work is licensed under a Creative Commons Attribution 4.0 International License.