The «Areola» system database
Keywords:
электронные справочники,
электронные энциклопедии,
мультимедия,
база данных,
MySQL,
Java
Abstract
The paper describes the database of the «Areola» system mdash; a program shell for creating online encyclopedia. In particular, the database structure, the processes of initial data input, detecting errors and editing information in the database are described.
References
Воеводин В.В., Воеводин Вл.В. ЛИНЕАЛ: электронная энциклопедия по линейной алгебре // Вычислительные методы и программирование. 2002. 3, № 1. 131-140.
Брызгалов П.А. Система «Ареола» - программная оболочка для создания электронных энциклопедий // Вычислительные методы и программирование. 2005. 6, № 1. 136-140.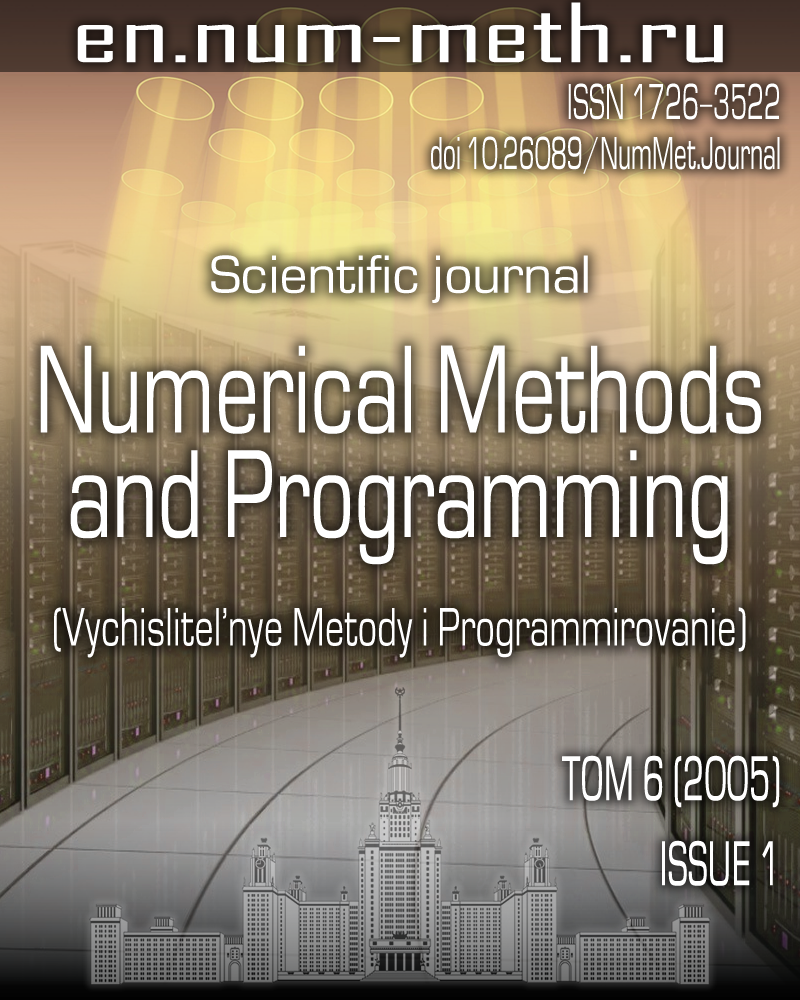 Downloads
How to Cite
Брызгалов П. The «Areola» System Database // Numerical Methods and Programming (Vychislitel'nye Metody i Programmirovanie). 2005. 6. 49-52
Section
Section 2. Programming