A special doping regime in silicon wafer nanocolumns
Keywords:
computer simulation,
doping in silicon,
implantation,
donor and acceptor impurities
Abstract
Computer simulation for the ion implantation of impurities into silicon plate surface nanocolumns is conducted when the ion stream line is parallel to the plate base.
References
Тарнавский Г.А., Анищик В.С. Инструментарий NanoMod компьютерной поддержки проектирования наноструктурированных полупроводниковых материалов // Вычислительные методы и программирование. 2009. 10, № 1. 180-196.
Тарнавский Г.А. Математическое моделирование процессов имплантации в кремний легирующих донорных и акцепторных примесей // Вычислительные методы и программирование. 2009. 10, № 2. 177-184.
Тарнавский Г.А., Жибинов С.Б., Алиев А.В., Тарнавский А.Г. Современные информационные технологии в наноэлектронике: прямое компьютерное моделирование процессов производственного цикла создания новых полупроводниковых материалов // Инфосфера. 2007. № 35. 48-50.
Тарнавский Г.А., Алиев А.В., Анищик В.С., Тарнавский А.Г., Жибинов С.Б., Чесноков С.С. Информационные технологии и проблемы создания Центра компьютерного моделирования в Интернете // Информационные технологии. 2009. № 8. 68-73.
Тарнавский Г.А., Анищик В.С. Компьютерное проектирование наноэлектронных устройств // Электроника: наука, технология, бизнес. 2009. № 8. 94-98.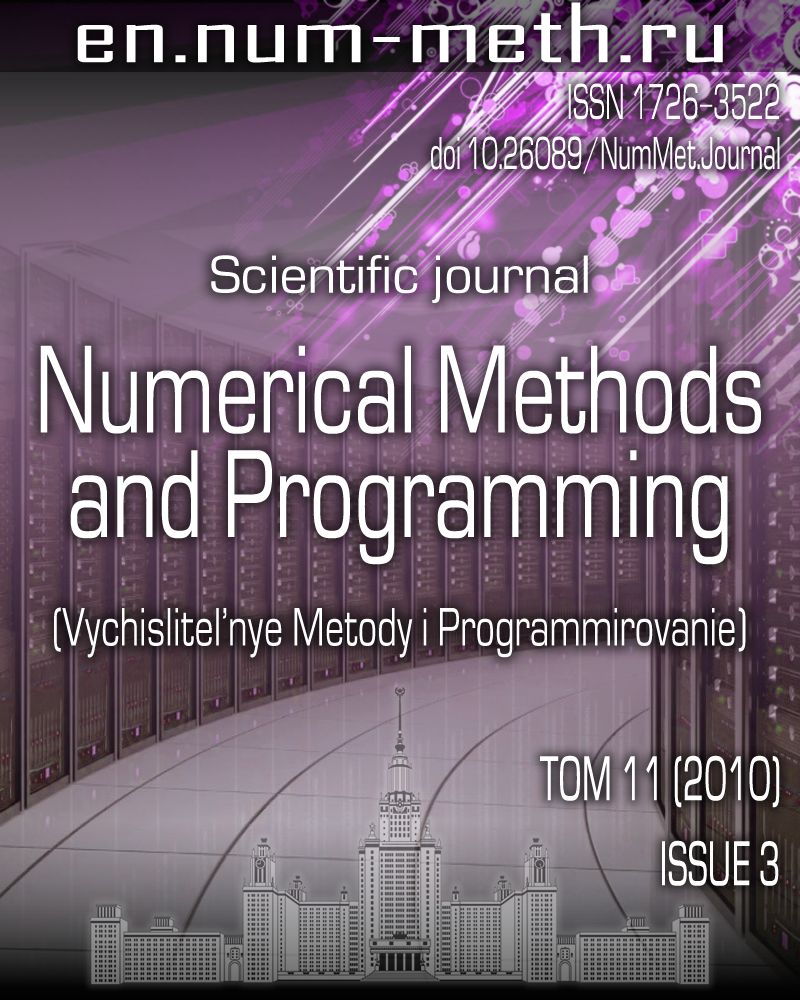 Downloads
How to Cite
Тарнавский Г. A Special Doping Regime in Silicon Wafer Nanocolumns // Numerical Methods and Programming (Vychislitel'nye Metody i Programmirovanie). 2010. 11. 210-214
Section
Section 1. Numerical methods and applications