Solvability of the generalized Dirichlet problem for hyperbolic equations
Keywords:
задача Дирихле,
численный анализ,
численные методы,
граничные условия Дирихле,
гиперболические дифференциальные уравнения,
обобщенное решение,
сходимость
Abstract
A brief survey of merits and demerits of Fourier and wavelet transforms is given. Some properties of wavelet transforms and wavelet series are discussed. A list of widely available literature is presented.
References
Березанский Ю.М. Разложение по собственным функциям самосопряженных операторов. Киев: Наукова думка, 1965.
Гординг Л. Задача Коши для гиперболических уравнений. М.: ИЛ, 1961.
Диденко В.П. О краевых задачах для многомерных гиперболических уравнений с вырождением // ДАН СССР. 1972. 205, № 4. 352-355.
Диденко В.П. О некоторых краевых задачах для многомерного уравнения смешанного типа // Дифференц. уравн. 1973. 9, № 1. 43-51.
Колос М.В., Колос И.В. Методы оптимальной линейной фильтрации. М.: Изд-во Моск. ун-та, 2001.
Ляшко И.И., Диденко В.П., Цитрицкий О.Е. Фильтрация шумов. Киев: Наукова думка, 1979.
Соболев С.Л. Некоторые применения функционального анализа в математической физике. М.: Наука, 1988.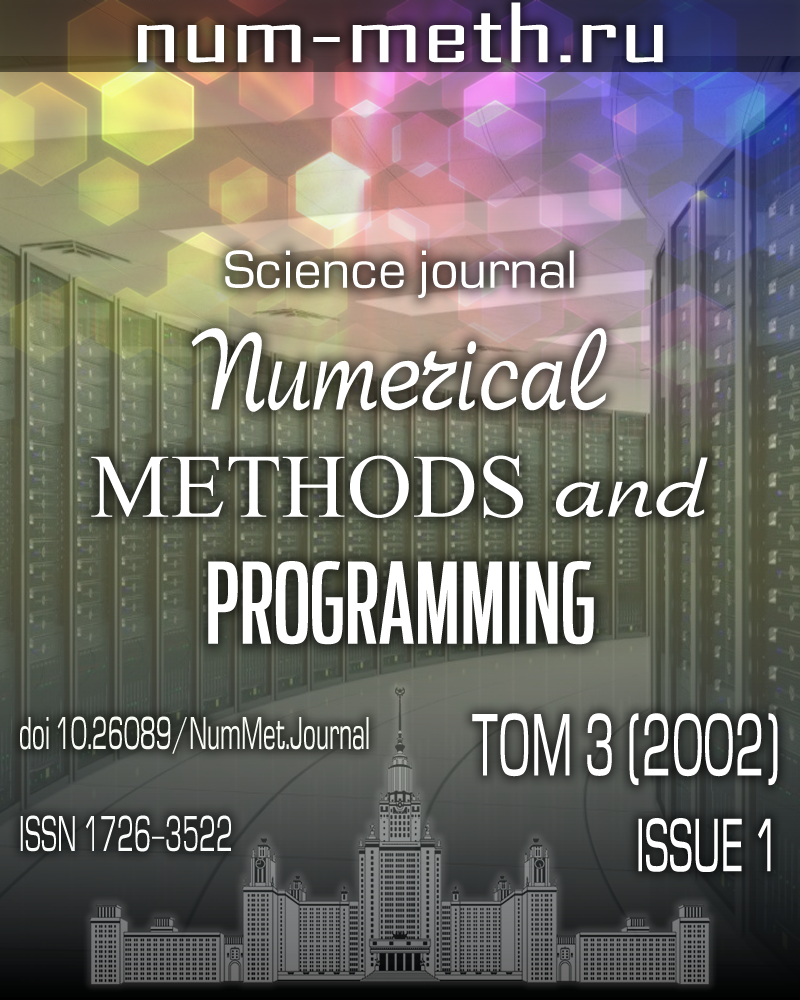 Downloads
How to Cite
Колос И.В., Колос М.В. Solvability of the Generalized Dirichlet Problem for Hyperbolic Equations // Numerical methods and programming. 2002. 3. 161-171
Section
Section 1. Numerical methods and applications