Optimal structure of a distributed grid metasheduler
Keywords:
grid,
distributed task allocation,
hierarchical tree-like structure of grid metasheduler
Abstract
An approach to choosing a tree-like structure of a metasheduler is considered to provide the grid resource allocation of a given job stream.
References
Корнеев В.В., Семенов Д.В. Распределенный метапланировщик грид // Вычислительные методы и программирование. 2010. 11, № 2. 214-221.
Савин Г.И., Корнеев В.В., Шабанов Б.М., Семенов Д.В. и др. Инфраструктура грид для суперкомпьютерных приложений // Изв. вузов. Электроника. 2011. o 1. 51-56.
Palmer J., Mitrani I. Optimal tree structures for large-scale grids. Technical Report NE1 7RU. School of Computing Science. University of Newcastle. Newcastle, 2004.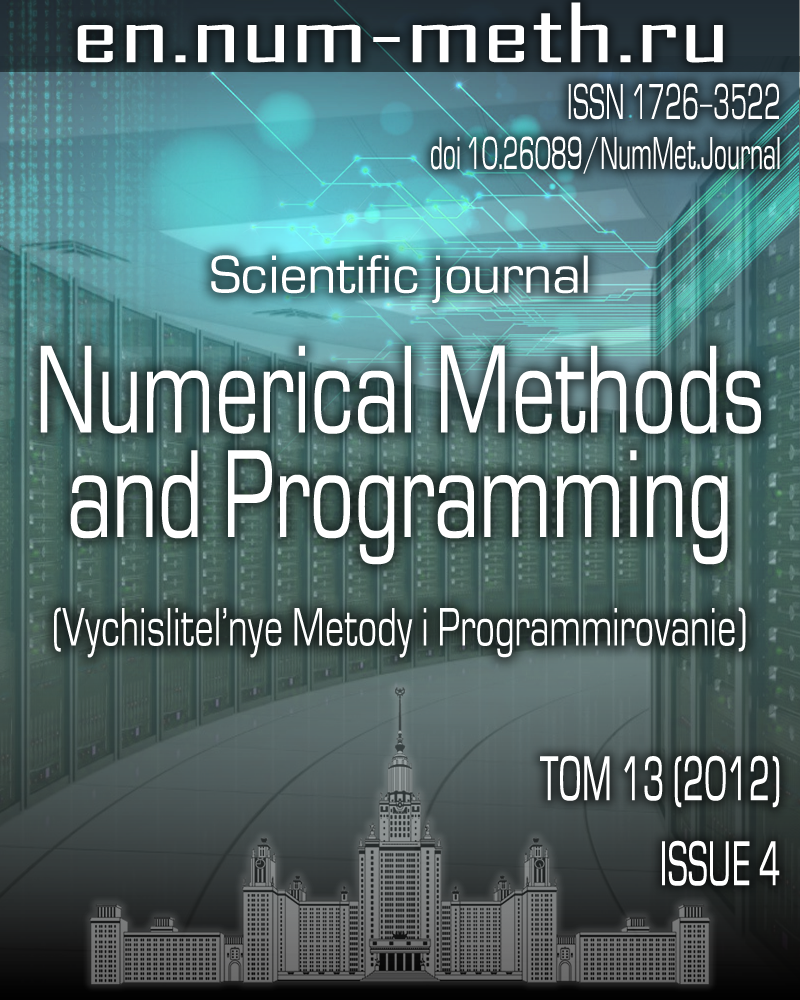 Downloads
How to Cite
Семенов Д., Корнеев В. Optimal Structure of a Distributed Grid Metasheduler // Numerical Methods and Programming (Vychislitel'nye Metody i Programmirovanie). 2012. 13. 146-152
Section
Section 2. Programming