An approach to display the vector graphics using the Internet-browser environment
Keywords:
графическое представление числовой информации,
Интернет-браузеры,
язык разметки HTML,
гипертекстовые документы,
растровые записи,
векторные записи,
визуализация
Abstract
An approach to the Internet-publication of a large amount of numerical information in graphical form is considered. The architecture of the software developed by the authors to extend performance capabilities of the standard Internet browser in visualization of the numerical information is described. Several examples demonstrating the use of this software and illustrating the technique of its practical application are given.
References
Мейджер Дж. JavaScript: основы программирования. Киев: Издательская группа BHV, 1997.
Браун М., Ханикат Д. HTML 3.2 в подлиннике. СПб.: BHV-Санкт-Петербург, 1998.
Джамса К. Библиотека программиста JAVA. Минск: ООО «Попури», 1996.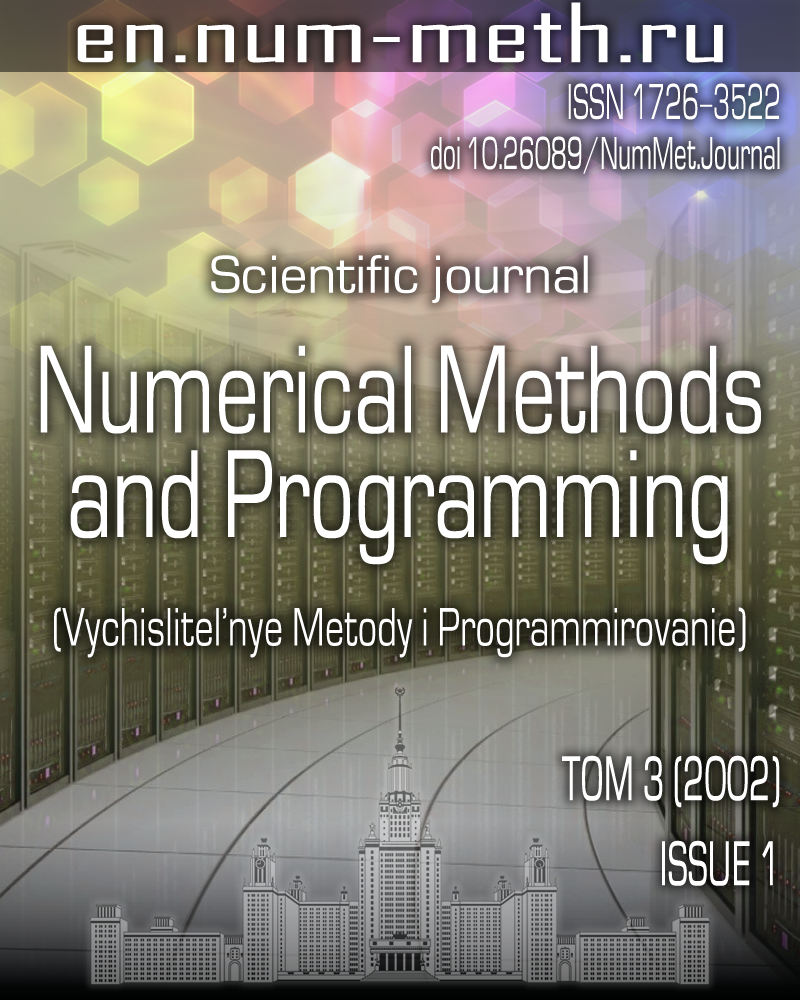 Downloads
How to Cite
Богомолов Н., Ковалев А., Синицын М. An Approach to Display the Vector Graphics Using the Internet-Browser Environment // Numerical Methods and Programming (Vychislitel'nye Metody i Programmirovanie). 2002. 3. 29-35
Section
Section 2. Programming