The source control in the problem of heat conduction
Keywords:
heat conduction,
boundary value problems,
inverse problem of heat conduction,
control of distributed parameters
Abstract
For the heat conduction equation, a boundary value problem that consists in determining the density of volume sources which provides a prescribed final (T > 0) temperature distribution is considered. The correctness of the problem is proved, a convergent algorithm is constructed, and an algorithm for solving the inverse problem of heat conduction is proposed. The work was performed in the framework of the target program (project 2.1.1/1292) and was supported by the Russian Foundation for Basic Research (projects 11–01–96511a and 13–01–00096a).
References
Алифанов О.М. Обратные задачи теплообмена. М.: Машиностроение, 1988.
Лежнев В.Г., Марковский А.Н. К решению обратной задачи теплопроводности // Сибирские электронные математические известия.
Михайлов В.П. Дифференциальные уравнения в частных производных. М.: Наука, 1983.
Морозов В.А. Регулярные методы решения некорректно поставленных задач. М.: Изд-во Моск. ун-та, 1987.
Морозов В.А., Лежнев В.Г., Токарев Н.М. Вариационная задача для бигармонического уравнения // Вычислительные методы и программирование. 2012. 13, № 2. 409-412.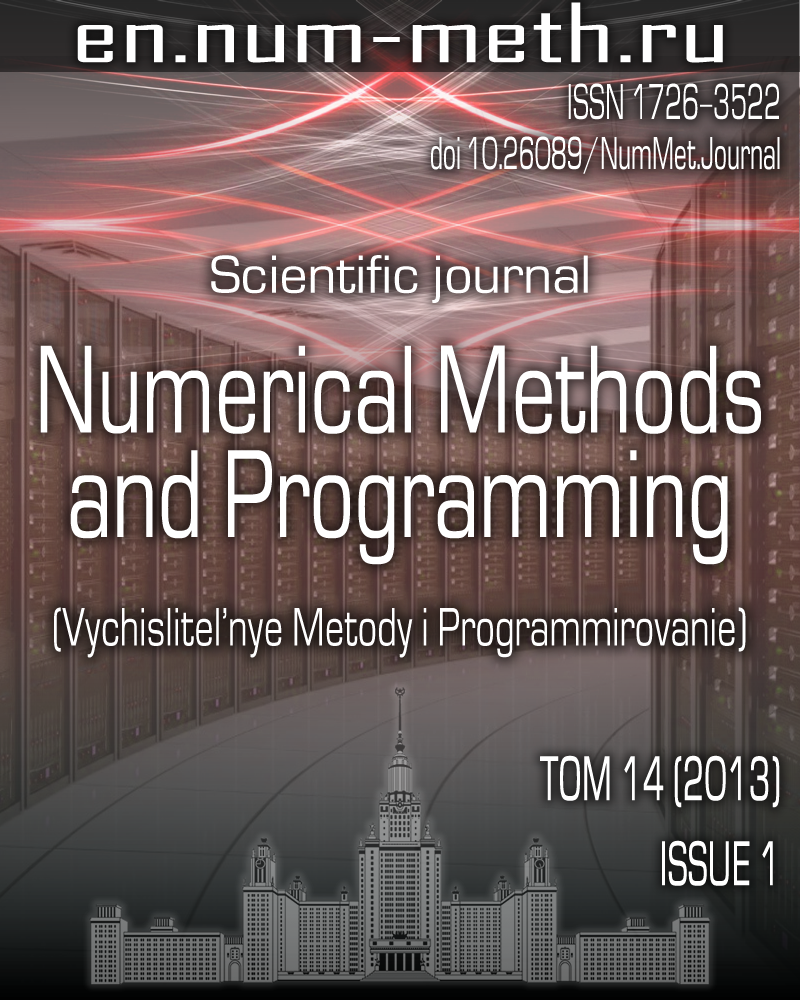 Downloads
How to Cite
Морозов В.А., Токарев Н.М., Лежнев В.Г. The Source Control in the Problem of Heat Conduction // Numerical Methods and Programming (Vychislitel'nye Metody i Programmirovanie). 2013. 14. 77-81
Section
Section 1. Numerical methods and applications